Workshops, seminars and lectures
Entrance to all workshops, seminars and lectures is free for all festival visitors.
Individual treatments with Tibetan bowls are payed separately.
Not all workshops are listed here, check out more in the fb event.
DJ workshop and Experience by Dj.Masala(Suntrip Records)
You can touch and play DJ players as you want and learn to mix some Goa Trance and Psybient. Just free your mind, enjoy Djing with us.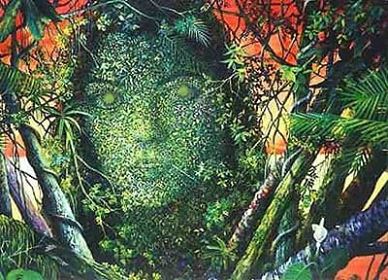 How sacred plants changed my life :: A lecture by Alen
In this sharing I will share how psyhodelics helped me to heal deep depression, self resentment, anger, hate and rage against my family and society! I will talk about mother Ayahuasca, Bufo Alvarius and Kambo and other plant medicines! Medicines which can help us to connect with ourselfs and mother earth! If you feel invited I will be more then happy to share my experiences with you!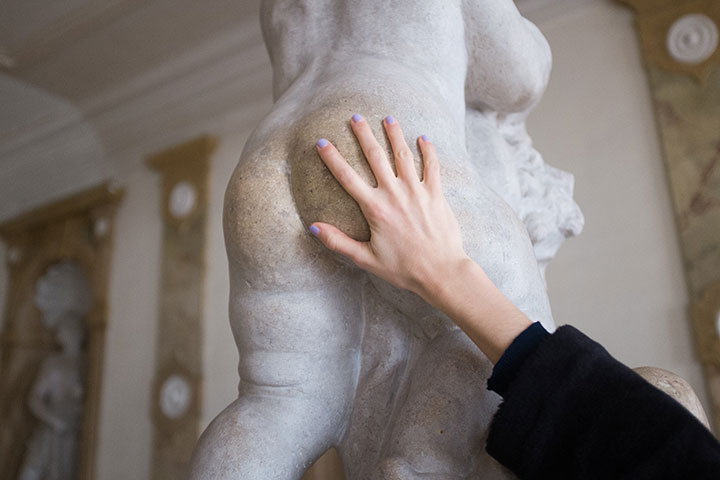 Touching Meditation by Solar Spirit
Touching meditation is a way to heal our body and our soul. It is one of the most important things for the baby to grow healthy and to feel loving toward it self when it grows up.
Loving touch is a food for body and soul. It establishes your mind-body connection, decreases anxiety (it gives you a feeling of security and relaxation), increases the number of white blood cells (important for strong immune system), increases the level of endorphines (feel good hormones)… so it is a real natural medicine.
Welcome to this healing proces and feel the powers of a loving touch!
Iva
Poi performance and workshop by Kratki Spoi
'Kratki sPoi' is a fluid collective based in Zagreb. It has begun as a workshop in the halls of performing arts which is maintained in the culture centre 'Medika', led by Tanja Puklek, and evolved in a independent dance group. The main features of this collective are combination of contemporary dance with various types of poi like LED poi, fire poi and those which are made of visual effective fabric. Although every member has experience in solo performing, they started acting as a group from the beginning of this year. In the meantime they successfully performed on various types of events, festivals, humanitarian activities, workshops etc.
What they can promise you is a combination of fun, entertainment, hypnotizing tricks and the opportunity to try all of that by yourself.
Spirits and Sacred Places Workshop by Dorjan Slogar
The Workshop begins with an introductory lecture which will clarify and bring closer the topic of Spirits across the globe, through various cultures and their customs, you will learn what kind of spirits were recognized and how ancient people communed with them. As well as ancient sites, Sacred Places of the ancient times. 
In the second part of the workshop we will travel to a secluded location at which we will build a sacred place for the local spirits of the surrounding nature with natural materials such as sticks and stones, as a part of the building process there will be a meditation followed with a shamanic drum and chanting and the ceremonial setting of stones and offerings to the spirits, which will be described in the lecture beforehand.
About Dorjan:
 
Dorjan is an artist, expressing his creativity through sculpture, painting and jewelry design through his brand "EARTHBORN". Heavily inspired by folklore, ancient culture and as well as his own journeys across the various realms hidden beyond the Veil. Seeking inspiration, through his travels and books he delved deep into subjects of ethnology, cultural anthropology and mythology, seeking to broaden his horizons and learn more of the ancient ways of people. From interpretation of symbols, art, architecture to music, songs and sacred rituals, ways of worship and mundane life in ancient times.
Bija mantras, inner child healing and compassionate guided meditations by Filip Afrika
A bija mantra, also known as a seed mantra, is a certain sound which cannot be translated into a literal meaning but has the power to create great transformative growth and expansion. The workshop revolves around actively setting the mind and body into a peaceful state with mantras followed by guided meditations on building compassion and inner child work, which can bring on wonderful transformations. The greatest gift we can give ourselves is to know thyself.
My name is Filip and I am a reiki master teacher. I come from Croatia and had lived in the dusty lands of Africa in Namibia for 14 years. After a difficult childhood I started to open up and experience transformations that led me to the world of spirituality. In the last decade I have had numerous teachings in Buddhism, meditation techniques and energy work from high status femtors and dear friends of mine.
Ecstatic Spirit Dance :: Workshop by Iva Solarević Jeličić
Ecstatic Spirit Dance is a free form dance. It's a sort of moving meditation with different rhythms and intensity, along with different kinds of exercises designed to get you out of your comfort zone and set you free.
It is a practice through which we release blockages; suppressed emotions, physical tensions, traumas, stresses, fears, and allow ourselves to be free. We are coming back to our authenticity. Trough this practice we touch our truth and we express it trough movement. It is a sacred healing practice which connects us with our essence, freedom, love, inner power and with life itself.
The uniqueness of this workshop is that it forces you to get out of your comfort zone. You meet, face to face, your limitations, insecurities and fears regarding physical touch (there is a lot of physical touch :)), sexuality, approaching new people, connecting to strangers, expressing your truth, uncensored… A big and important life aspect which is pretty much blocked for most people. 
No previous experience needed.
About Iva: 
My life is focused on discovering humans as multi-dimensional beings with the goal to find the ways we can achieve health, joy and freedom. Research led me through the body, mind, emotions, energy, spirit, and consciousness. During college I studied the physiological processes, the locomotor system and ways our body functions. In 2001 I enrolled my postgraduate studies and began to study relations between psyche and body, the influence of meditation, yoga and energy work on the psychosomatic system. Finally I discovered what is the function of consciousness on our system, and how it works when we combine all that together.
I'd like to help you connect to your essence and discover the limitlessness of your own being!
Free Spirit, healthy body, happy heart!
Osho Active Meditations by Ma Chandra
Osho active meditations are designed to break your habitual thought patterns that imprison you and set you free from mind conditioning and programming.
By using breathing techniques, movement, catharsis, mumble,  voice or shaking, you can: energize and relieve the body, open consciousness, kick out chronic and current stress, wake up life energy and harmonize potentials. Awaken more fully to who you really are. 
"Meditation means just become empty of all content of the mind: of memory, imagination, thoughts, wishes and expectations, plans and mood. A man should empty himself of all these facilities. The biggest day in your life is when you can not find in yourself anything to discard. Everything has already been rejected, there is just pure emptiness. In this void, you will find yourself. In that emptiness you will find your pure consciousness.

This gap is empty in terms of the mind. Otherwise is full, full of existence – empty in terms of the mind, but it is full of awareness. Do not be afraid of the word: empty, it is not negative. It denies only unnecessary baggage you carry only because of the traditions, which can not help you but bother you, which is just heavy, heavy as a mountain. When you remove that weight, you are free from all restrictions, you become endless, like the sky."

(OSHO, Everyday Osho: 365 Daily Meditations for the Here and Now)
"First society dethrones you, topples you from your center, and then keeps you suspended on the periphery so that you are neither here nor there. And finally, when your life-force is exhausted, you have no idea where you are, what you are or who you are. Then and then alone you can be made a slave. Then society can keep you busy with trivialities; then society can be your master."

 

(OSHO, The Great Secret) 
"So many laws and regulations are enforced that by the time something is allowed, it is almost insignificant – just a trickle; it is not gushing flood. And you can be happy only when energy gushes in a flood – when you are overwhelmed, when you are lost into it, when energy is so much that you don't know any boundaries. William Blake has sad: Energy is delight. And energy has been repressed – society has created the kunda-buffer. The buffer has to be broken. That's what I am doing here – trying to break the buffer."

(OSHO, The Divine Melody) 
Program:
Meditations will take place every other day for 2 hours.
Osho Kundalini Meditation

Osho Nadabrahma Meditation

Osho Dynamic Meditation

Osho Chakra Sound Meditation

Osho  Devavani Meditation

Osho Nataraj Meditation…
About Ma Chandra:
I started to practice Osho active meditations since my childhood, with my father and family. Since that time there is love in my heart for Osho and his meditations. These meditations give me the ability to open my heart, surrender and raise my awareness, find new qualities in myself, in life and enjoy life generally. I am hosting Osho active meditations for the last 11 years, I lived in Osho communes several times and have Osho sannyas.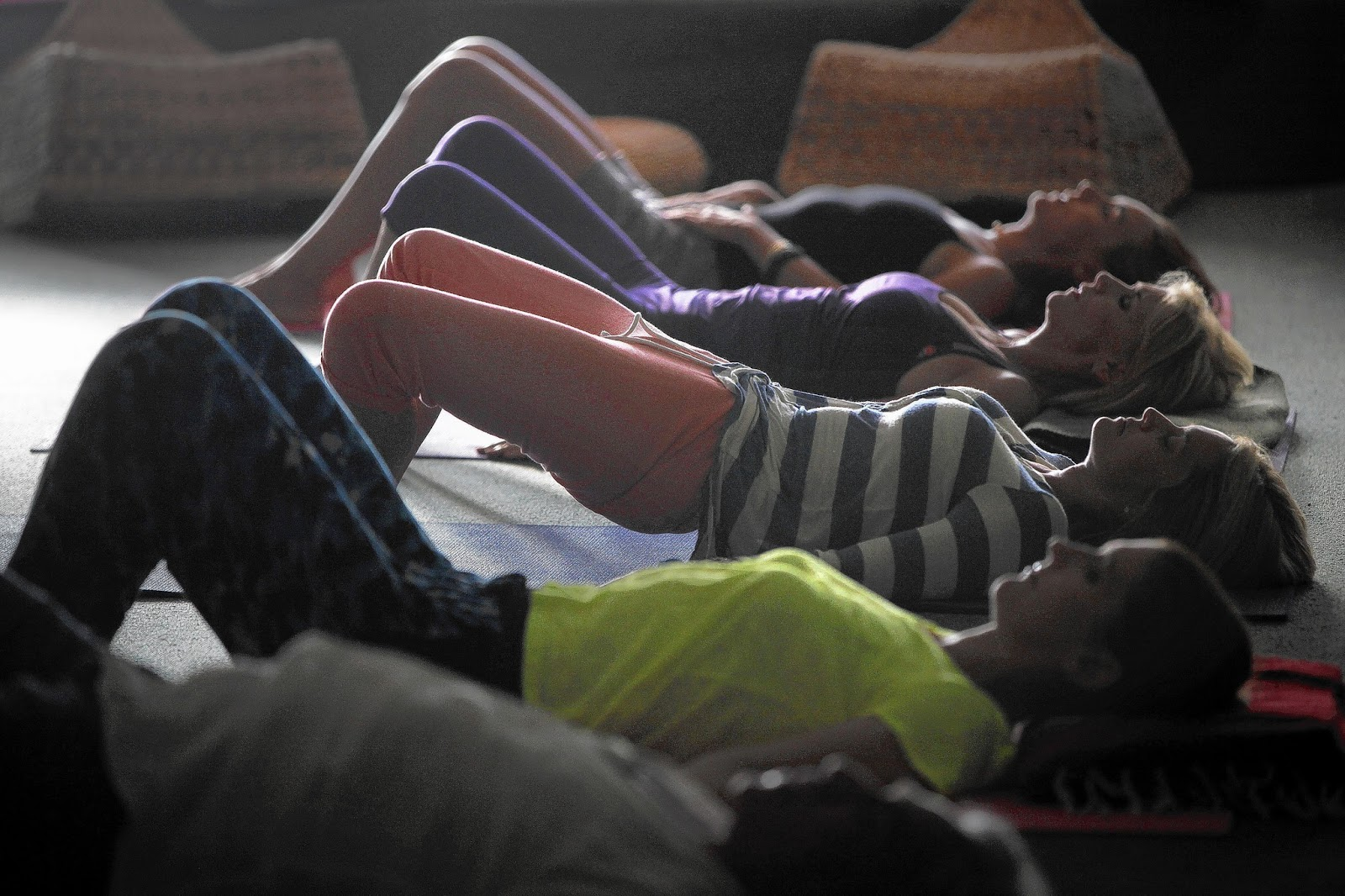 TRE (Tension & Trauma Releasing Exercises) by Vjekoslav Staroveški
About TRE
theoretical part about TRE process and involuntary movement mechanism
TRE exercises
Altogether we do 7 exercises – first 6 is done standing and those are used for warming up certain muscles and last, main one is done laying down. Before we start 7th exercise we do 10 min relaxation with focus on connection with the body, becoming aware of different body parts and their sensations. Main, 7th exercise, last for about half an hour and includes two breaks (integration) of 1-2 minutes and at the end longer one of 5 minutes.
Sharing
We hold space for attendants to share their experiences and to give answers to their questions.
Providers: Tomislav Lipovac, Vjekoslav Staroveški
Duration: 2 hours
Attendant: up to 20 people
Painting Exhibition by Robert Prpić and Gabriela Prpić
Robert Prpić and Gabriela Prpić are brother and sister that share passion for painting. Gabriela started drawing as soon she was able to hold a pen and her favorite motifs are animals. In 2017 she won a national award for the best young artist. Robert started drawing and then later painting at the age of 17 and his motifs are abstract and surreal.
Their work will be exhibited in the Mystic Mountain.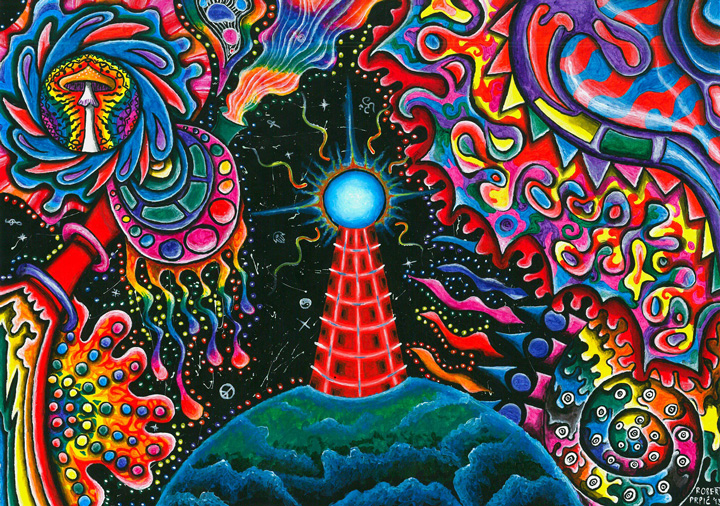 Osho Active Meditations by Laura
"…In Patanjali's [the most famous commentator on Yoga] days, the center of the human personality was not the brain; it was the heart. Before that, it was not even the heart. It was still lower, near the navel. The center has gone even further from the navel. Now, the center is the brain. That is why teachings like those of Krishnamurti have appeal. No method is needed, no technique is needed – only understanding. But if it is just a verbal understanding, just intellectual, nothing changes, nothing is transformed. It again becomes an accumulation of knowledge.
…Chaotic methods are needed to push the consciousness to its roots, because only from the roots is transformation possible. Otherwise you will go on verbalizing and there will be no transformation. It is not enough just to know what is right. You have to transform the roots; otherwise you will not change.
…The old methods may be meaningless now, but because Buddha achieved through them they have an appeal. The traditionalist feels: "If Buddha achieved through these methods, why can't I?" But we are in an altogether different situation now. The whole atmosphere, the whole thought-sphere, has changed. Every method is organic to a particular situation, to a particular mind, to a particular man. The fact that the old methods don't work doesn't mean that no method is useful. It only means that the methods themselves must change. As I see the situation, modern man has changed so much that he needs new methods, new techniques."
OSHO, The Psychology of the Esoteric, Talk #4 
About Laura:
Laura is a yoga & meditation facilitator from Zagreb, Croatia. 
In 2015 she worked at the OSHO International Meditation Resort, where she personally experienced and learned to facilitate OSHO Active Meditations. She has since facilitated OSHO meditations in both Pune, India, and Zagreb, Croatia. She is also a registered yoga teacher, teaching hatha yoga styles (ashtanga, vinyasa, yin etc.) to groups or individuals.
Three Principles :: Insightful Introductory Seminar by Darko Pribeg
Three Principles, Innate Health, Health Realization or Inside Out Understanding are all names for one simple understanding of how human perception works. It's not an intellectual, but an insightful understanding of how we all create 100% of our reality, moment to moment, from the inside out – through one universal medium called thought. Primarily through a deep feeling, shifting our attention towards within and emerging ourselves into the formless, the place of no content, the place of infinite potential, the Source inside of us, we become open and receptive for this understanding to point us to and in practical terms open us up to really see for ourselves the infinitely simple deep truths about who we are and what our experience of life is. 

This understanding is shared throughout the world for over 40 years as a powerful way to transform peoples lives. It's used in all areas of life for any kind of a problem a person can have or to unleash a deeper potential within, from mental health issues (anxiety, depression, panic attacks…), health issues, family problems, issues with money and jobs… to simply an insight or a guide for people that are just seeking for a more fulfilled and harmonious life. It's not a method or a technique to be used to change something, there is nothing to do, it's a simple conversation that triggers insights into deeper truth, and the mere insight is what transforms people's lives.

I'm personally doing the job of sharing this understanding for 5 years now. I held over a hundred seminars and countless hours of private sessions and I hear beautiful stories about transformations in people's lives on a daily basis, just after a few simple, relaxed and friendly conversations.

Darko Pribeg
Painting Exhibition by Monika Bičkei
Monika Bickei is landscape artist born in 1990 in Virovitica(Croatia). Her work is known for its heavy contrast of colorful softness, and rough, heavy brushstrokes. The same occurs with her motives in paintings, which are usual sights of nature, combined with surrealistic, visionary motives. That's why she calls her work simply, "Magical landscapes". So far she painted more than 100 paintings with acrylic on canvases. She runs her site called Magical landscapes and so far she sold most of her artworks.
FACEBOOK: https://www.facebook.com/monikabickeiart/
INSTAGRAM: https://www.instagram.com/monikabickei/
DISPLATE: https://displate.com/monikabickei
WEBSITE: https://smogart.wixsite.com/magicallandscapes
Yoga Flow by Arijana Aska
After practicing Ashtanga yoga for a while, Arijana got her first education in Sangha Yoga School with teacher Nina Vukas in 2014, in Zagreb. While in Sangha she started practicing and teaching Vinyasa yoga in Osijek, Croatia.
In 2018. she went to Bali and got her second 200hr certification after studying with Meghan Currie.  In the meantime she deepened her knowledge through workshops with various teachers such as Kino McGregor, David Robson, Phillipa Usher, her teachers Nina and Meghan and explored different styles and teachings in Bali such as:  Shamanic Breathwork, Kundalini yoga, Yin yoga… 
Arijana loves a strong, creative, juicy, playful, integral and mindful practice of yoga.
It changed her life, she considers it her medicine, prayer, a dance, a meditation, a celebration, whether while practicing or while teaching. She enjoys being a student, loves the learning process of life and can't wait to share this beautiful practice with fellow Human Beings.
Yoga sessions will take place every day.
Sound healing with Tibetan bowls: individual treatments by Serenity
Discover the beauty of Tibetan singing bowls and find the perfect harmony between the body, soul, and mind.
Pleasant sound vibrations, rich in tones, are transmitted to the body and create a sense of comfort and relaxation, returning each cell to its harmonious original vibration. The sound gradually removes accumulated blockages and strengths our ability to relax and self-heal.
Successfully used in many areas (physiotherapy, medicine, wellness, and psychotherapy), this unique type of sound practice is extremely personalized for personal and professional use.
Therefore, let yourself be touched by the magical, soft tunes of the bowls and indulge in the fascinating energy of sound healing.
Benefits of Sound Healing:
Reduces stress, anxiety and negative thinking

Helps to release tension and blockage in the body

Deeply relaxes body and mind, balances emotions

Lowers heart rate, regulates blood pressure and eliminates the toxins

Reduces the side effects of chemotherapy, speeding up the recovery

Strengthens the immune system

Relieves chronic pain (headaches, spine and muscle aches…)

Renews the joy of life and creates a deep sense of peace and well-being

Increases concentration, self-confidence, creativity
About Serenity Studio
Serenity Studio was born from the idea of bringing peace, tranquility, and bliss closer to the people of today's modern, bustling world. Sandra Jurenovic, a certified practitioner of sound massage by the method of Peter Hess, will introduce you to the magical world of Tibetan bowls as well as help you gain numerous benefits of the sound massage.
Sound healing treatments are not included in the festival ticket and are payed separately. 
List of the workshops is yet to be completed, many more coming…