Workshops, seminars and lectures
Entrance to all workshops, seminars and lectures is free for all festival visitors.
Ecstatic Spirit Dance :: Workshop by Iva Solarević Jeličić
Ecstatic Spirit Dance is a free form dance. It's a sort of moving meditation with different rhythms and intensity, along with different kinds of exercises designed to get you out of your comfort zone and set you free.
It is a practice through which we release blockages; suppressed emotions, physical tensions, traumas, stresses, fears, and allow ourselves to be free. We are coming back to our authenticity. Trough this practice we touch our truth and we express it trough movement. It is a sacred healing practice which connects us with our essence, freedom, love, inner power and with life itself.
The uniqueness of this workshop is that it forces you to get out of your comfort zone. You meet, face to face, your limitations, insecurities and fears regarding physical touch (there is a lot of physical touch :)), sexuality, approaching new people, connecting to strangers, expressing your truth, uncensored… A big and important life aspect which is pretty much blocked for most people. 
No previous experience needed.
About Iva: 
My life is focused on discovering humans as multi-dimensional beings with the goal to find the ways we can achieve health, joy and freedom. Research led me through the body, mind, emotions, energy, spirit, and consciousness. During college I studied the physiological processes, the locomotor system and ways our body functions. In 2001 I enrolled my postgraduate studies and began to study relations between psyche and body, the influence of meditation, yoga and energy work on the psychosomatic system. Finally I discovered what is the function of consciousness on our system, and how it works when we combine all that together.
I'd like to help you connect to your essence and discover the limitlessness of your own being!
Free Spirit, healthy body, happy heart!
Osho Active Meditations by Ma Chandra
Osho active meditations are designed to break your habitual thought patterns that imprison you and set you free from mind conditioning and programming.
By using breathing techniques, movement, catharsis, mumble,  voice or shaking, you can: energize and relieve the body, open consciousness, kick out chronic and current stress, wake up life energy and harmonize potentials. Awaken more fully to who you really are. 
"Meditation means just become empty of all content of the mind: of memory, imagination, thoughts, wishes and expectations, plans and mood. A man should empty himself of all these facilities. The biggest day in your life is when you can not find in yourself anything to discard. Everything has already been rejected, there is just pure emptiness. In this void, you will find yourself. In that emptiness you will find your pure consciousness.

This gap is empty in terms of the mind. Otherwise is full, full of existence – empty in terms of the mind, but it is full of awareness. Do not be afraid of the word: empty, it is not negative. It denies only unnecessary baggage you carry only because of the traditions, which can not help you but bother you, which is just heavy, heavy as a mountain. When you remove that weight, you are free from all restrictions, you become endless, like the sky."

(OSHO, Everyday Osho: 365 Daily Meditations for the Here and Now)
"First society dethrones you, topples you from your center, and then keeps you suspended on the periphery so that you are neither here nor there. And finally, when your life-force is exhausted, you have no idea where you are, what you are or who you are. Then and then alone you can be made a slave. Then society can keep you busy with trivialities; then society can be your master."

 

(OSHO, The Great Secret) 
"So many laws and regulations are enforced that by the time something is allowed, it is almost insignificant – just a trickle; it is not gushing flood. And you can be happy only when energy gushes in a flood – when you are overwhelmed, when you are lost into it, when energy is so much that you don't know any boundaries. William Blake has sad: Energy is delight. And energy has been repressed – society has created the kunda-buffer. The buffer has to be broken. That's what I am doing here – trying to break the buffer."

(OSHO, The Divine Melody) 
Program:
Meditations will take place every other day for 2 hours.
Osho Kundalini Meditation

Osho Nadabrahma Meditation

Osho Dynamic Meditation

Osho Chakra Sound Meditation

Osho  Devavani Meditation

Osho Nataraj Meditation…
About Ma Chandra:
I started to practice Osho active meditations since my childhood, with my father and family. Since that time there is love in my heart for Osho and his meditations. These meditations give me the ability to open my heart, surrender and raise my awareness, find new qualities in myself, in life and enjoy life generally. I am hosting Osho active meditations for the last 11 years, I lived in Osho communes several times and have Osho sannyas.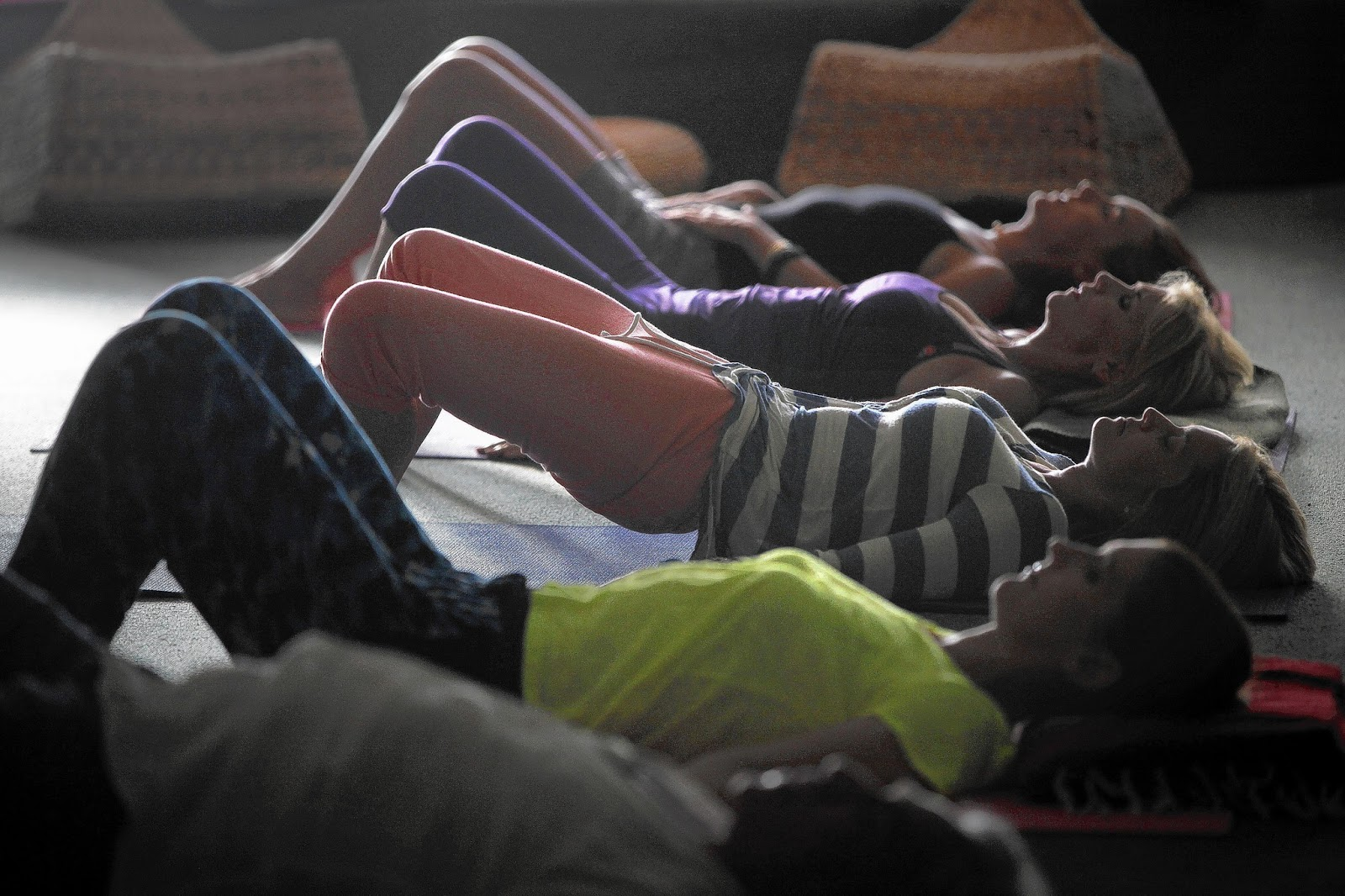 TRE (Tension & Trauma Releasing Exercises) by Vjekoslav Staroveški
About TRE
theoretical part about TRE process and involuntary movement mechanism
TRE exercises
Altogether we do 7 exercises – first 6 is done standing and those are used for warming up certain muscles and last, main one is done laying down. Before we start 7th exercise we do 10 min relaxation with focus on connection with the body, becoming aware of different body parts and their sensations. Main, 7th exercise, last for about half an hour and includes two breaks (integration) of 1-2 minutes and at the end longer one of 5 minutes.
Sharing
We hold space for attendants to share their experiences and to give answers to their questions.
Providers: Tomislav Lipovac, Vjekoslav Staroveški
Duration: 2 hours
Attendant: up to 20 people
Painting Exhibition by Robert Prpić and Gabriela Prpić
Robert Prpić and Gabriela Prpić are brother and sister that share passion for painting. Gabriela started drawing as soon she was able to hold a pen and her favorite motifs are animals. In 2017 she won a national award for the best young artist. Robert started drawing and then later painting at the age of 17 and his motifs are abstract and surreal.
Their work will be exhibited in the Mystic Mountain.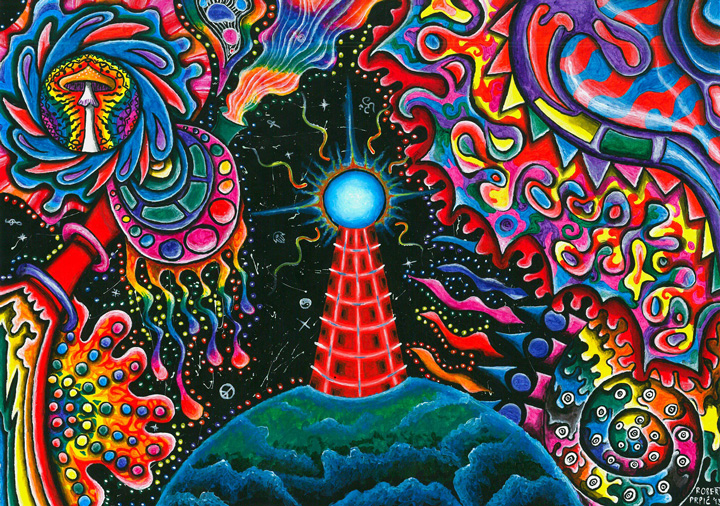 Osho Active Meditations by Laura
"…In Patanjali's [the most famous commentator on Yoga] days, the center of the human personality was not the brain; it was the heart. Before that, it was not even the heart. It was still lower, near the navel. The center has gone even further from the navel. Now, the center is the brain. That is why teachings like those of Krishnamurti have appeal. No method is needed, no technique is needed – only understanding. But if it is just a verbal understanding, just intellectual, nothing changes, nothing is transformed. It again becomes an accumulation of knowledge.
…Chaotic methods are needed to push the consciousness to its roots, because only from the roots is transformation possible. Otherwise you will go on verbalizing and there will be no transformation. It is not enough just to know what is right. You have to transform the roots; otherwise you will not change.
…The old methods may be meaningless now, but because Buddha achieved through them they have an appeal. The traditionalist feels: "If Buddha achieved through these methods, why can't I?" But we are in an altogether different situation now. The whole atmosphere, the whole thought-sphere, has changed. Every method is organic to a particular situation, to a particular mind, to a particular man. The fact that the old methods don't work doesn't mean that no method is useful. It only means that the methods themselves must change. As I see the situation, modern man has changed so much that he needs new methods, new techniques."
OSHO, The Psychology of the Esoteric, Talk #4 
About Laura:
Laura is a yoga & meditation facilitator from Zagreb, Croatia. 
In 2015 she worked at the OSHO International Meditation Resort, where she personally experienced and learned to facilitate OSHO Active Meditations. She has since facilitated OSHO meditations in both Pune, India, and Zagreb, Croatia. She is also a registered yoga teacher, teaching hatha yoga styles (ashtanga, vinyasa, yin etc.) to groups or individuals.
Three Principles :: Insightful Introductory Seminar by Darko Pribeg
Three Principles, Innate Health, Health Realization or Inside Out Understanding are all names for one simple understanding of how human perception works. It's not an intellectual, but an insightful understanding of how we all create 100% of our reality, moment to moment, from the inside out – through one universal medium called thought. Primarily through a deep feeling, shifting our attention towards within and emerging ourselves into the formless, the place of no content, the place of infinite potential, the Source inside of us, we become open and receptive for this understanding to point us to and in practical terms open us up to really see for ourselves the infinitely simple deep truths about who we are and what our experience of life is. 

This understanding is shared throughout the world for over 40 years as a powerful way to transform peoples lives. It's used in all areas of life for any kind of a problem a person can have or to unleash a deeper potential within, from mental health issues (anxiety, depression, panic attacks…), health issues, family problems, issues with money and jobs… to simply an insight or a guide for people that are just seeking for a more fulfilled and harmonious life. It's not a method or a technique to be used to change something, there is nothing to do, it's a simple conversation that triggers insights into deeper truth, and the mere insight is what transforms people's lives.

I'm personally doing the job of sharing this understanding for 5 years now. I held over a hundred seminars and countless hours of private sessions and I hear beautiful stories about transformations in people's lives on a daily basis, just after a few simple, relaxed and friendly conversations.

Darko Pribeg
Painting Exhibition by Monika Bičkei
Monika Bickei is landscape artist born in 1990 in Virovitica(Croatia). Her work is known for its heavy contrast of colorful softness, and rough, heavy brushstrokes. The same occurs with her motives in paintings, which are usual sights of nature, combined with surrealistic, visionary motives. That's why she calls her work simply, "Magical landscapes". So far she painted more than 100 paintings with acrylic on canvases. She runs her site called Magical landscapes and so far she sold most of her artworks.
FACEBOOK: https://www.facebook.com/monikabickeiart/
INSTAGRAM: https://www.instagram.com/monikabickei/
DISPLATE: https://displate.com/monikabickei
WEBSITE: https://smogart.wixsite.com/magicallandscapes
List of the workshops is yet to be completed, many more coming…